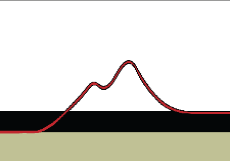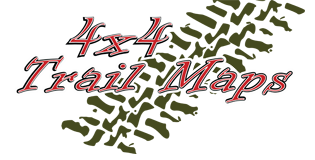 Frank Raines OHVA

Nearby Trails:
Hollister Hills OHVA and Carnagie OHVA

Nearby Shops:
Napa Auto Parts and Autozone (Patterson, CA)
Winchester Auto and 4 Wheel Parts (San Jose, CA)

"The Frank Raines Off-Highway Vehicle Park is a great place to ride, both for
beginners with stock rigs and experienced drivers with well-equipped rigs. The
park is tucked far enough into the hills and the terrain is very steep and
treacherous. There is a mud bog that remains full almost year-round.
The warning sign for vehicles without roll bars is certainly justified. Be aware
that during the summer temperatures regularly climb past the 100-degree mark
and overheating is a concern when idling up those hills all day.
Volunteer groups and associations play a major role in assisting with resource
protection and trail plan design. Groups like these, in addition to having fun, take
their sport seriously and are willing to invest their time and energy to promote off-
highway recreation in combination with the County's conservation and
environmental goals. Many of these groups schedule annual events to enjoy the
beautiful scenery, challenge their driving skills, have fun in the mud, and share a
unique experience that is Frank Raines."

- Frank Raines OHVA

From Interstate 15 (San Jose - 48 Miles)
- Go North on Interstate 680 (1.2 Miles)
- Exit Highway 130 / Alum Rock Ave. (2.6 Miles)
- Turn right onto Mt Hamilton Road (18.6 Miles)
- Mt Hamilton Road becomes San Antonio Valley Road (17.8 Miles)
- Turn right onto Del Puerto Canyon Road (7.9 Miles)

From Highway 33 (Patterson - 22.8 Miles)
- Take Highway 33 south (0.5 Miles)
- Exit west onto Sperry Ave. (3.2 Miles)
- Sperry Ave. becomes Diablo Grande Parkway (0.2 Miles)
- Turn right onto Del Puerto Canyon Road just beyond I-5
- Continue on Del Puerto Canyon Road (16.5 Miles)

All other products, logos, brand names or companies are trademarks or registered
trademarks of their respective companies.


4x4TrailMaps All Rights Reserved