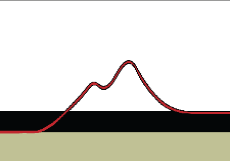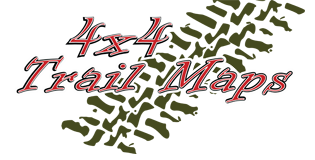 Deer Valley


Lake Alpine and Bear Valley (South), Kirkwood (North)
Strawberry Pass, and Slick Rock Road
Blazen Off Road and Napa Auto (South Lake Tahoe)

Difficult
6.5 miles - one way
7,100' to 8,080'
Late Spring after snow melt
Hermit Camp, Wedge Rock, Lower Blue Lake,
Deer Valley, Blue Creek, And Deer Creek

Deer Valley is a consistently difficult trail that connects Highways 4 and 88.
While the trail is run in either direction it is most difficult from South to North.
The trail boasts some great views and landscapes from its mountain tops to it's
valleys. Pit toilets and fire pits are available at Hermit Campground without a fee.

Deer Valley is a must do trail if you are in the area. It can be run out and back in
one day or driven straight through. To get away and take advantage of the great
valleys and meadows you may consider camping near one of the to stream
crossings. Although you would be better off in Hermit Campground during late
Spring till mid Summer, do to the large number of mosquitoes. Just remember
to bring some wag bags and pack everything out.


Trail Access (Southern) -
The trails Southern access point is within Hermit
Campground, literally twenty feet from our campsite. The trail is well marked
and located in the Northeast corner of the campground.


Gatekeeper -
The first obstacle you will come across, traveling South to North,
is arguably the most difficult on the trail that does not offer a bypass. There are
two lines on this section, a high line to the North side and a low line to the South.

The high line will leave you feeling a little tippy do to the drop off the back side of
the large rock. Use caution and a spotter while navigating the high line. Getting
too close to the center of the trail could lead to being high centered or even a roll
over. The lower line is much more stable although it will most likely require at
least one traction device.


Wedge Rock Climb -
This fun little climb takes you up a small rocky hill that is
shaped like a shallow "V". With some good spotting it is possible to get a stock
or slightly modified high clearance vehicle up the hill.


Off Camber Rock -
The entire trail is filled with several medium sized rocks to
challenge drivers and vehicles. This particular section has a rock ridge in the
center that could push you off camber if you are not careful.


Rock Garden -
This section of the trail offers the longest rock section with a
decent little drop near the Northern end. From the rock garden it is a short
distance to the Southern water crossing.


Water Crossing (South) -
The Southern water crossing, Deer Creek, is a great
place to camp or just relax and get a bite to eat. This valley is known as Deer
Valley and is where the trail gets it's name. Just remember that the mosquitoes
can eat you alive until mid to late summer, bring plenty of repellent.


Water Crossing (North) -
The Northern water crossing, Blue Creek, is much
deeper then the Southern crossing. Keep your speed slow and constant to
avoid pushing any water into your intake. This valley offers some great camping
and scenery along the trail.


Trail Access (Northern) -
The Northern access point is located at the
Southeastern end of Lower Blue Lake near the dam. Camping is available near
the trail head at Lower Blue Lake Campground. Traveling the trail from this
direction is less difficult because it is down hill.

Trail Maps




38° 32' 20.5" N 119° 53' 48.3" W

38° 32' 22.0" N 119° 53' 47.4" W

38° 32' 35.1" N 119° 54' 25.6" W

38° 32' 59.7" N 119° 54' 37.1" W

38° 34' 02.7" N 119° 54' 51.8" W

38° 34' 16.7" N 119° 54' 52.2" W

38° 35' 29.0" N 119° 55' 11.2" W

38° 36' 33.7" N 119° 55' 27.5" W

Trial Access (South)

Gatekeeper

Wedge Rock Climb

Off Camber Rock

Rock Garden

Water Crossing (South)

Water Crossing (North)

Trail Access (North)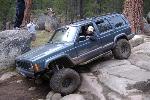 Directions

From Highway 88 - Northern Access (Sacramento - 113 Miles)
- Head East on Highway 50 toward South Lake Tahoe (56 Miles)
- Take exit 60 and turn right onto Sly Park Road (4.6 Miles)
- Turn left onto Mormon Immigrant Trail (24.6 Miles)
- Turn left onto Highway 88 (19.6 Miles)
- Turn right onto Forestdale Road to Lower Blue Lake (8.5 Miles)

From Highway 4 - Southern Access (Stockton - 104 Miles)
- Head East on Highway 4 (45.6 Miles)
- Turn right onto Highway 49 / 4 (1.5 Miles)
- Turn left to stay on Highway 4 (57.3 Miles)
- Hermit Camp is nine miles East of Lake Alpine general store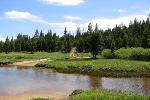 All other products, logos, brand names or companies are trademarks or registered
trademarks of their respective companies.


4x4TrailMaps - All Rights Reserved

Difficulty Rating:
Total Trail Length:
Elevation Change:
Operating Season:
Points of Interest:

Nearby Cities:
Nearby Trails:
Nearby Shops:

Please allow a few moments to load...